The ASG-ACE Teachers Report Card reveals that 21 per cent have considered leaving the profession in the past three months. However 96% find their job very rewarding and 91% are very satisfied with their chosen profession according to new research.
The report is a joint initiative between ASG and the Australian College of Educators (ACE) and surveyed 380 teachers. ACE is a professional association that represents teachers across all sectors and systems.
As far as standardised testing (e.g. NAPLAN) is concerned, the report showed 49 per cent of educators believe there is too much, while 48 per cent believe the amount is about right. Three per cent of educators surveyed believe there is not enough.
The report discovered 23 per cent of teachers believe the amount of homework students receive is too much, with 68 per cent believing the amount is about right, while 10 per cent of educators believe there is not enough.
The ASG-ACE Teachers Report Card also found 48 per cent of educators feel stressed either most of the time or fairly often in a typical week. Faith based school teachers seem to have the worst work-life balance, with 74 per cent reporting a typical week is either less balanced than they would like or not balanced at all.
In relation to opportunity, the research discovered 49 per cent of government school educators believe students are missing out on educational opportunities either very often or often because of their parent's financial situation. Overall, 38 per cent of teachers feel this way.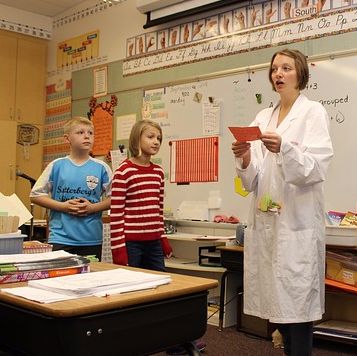 The report also found 47 per cent of government school educators believe the level of infrastructure at their school is either inadequate or non-existent, compared to 24 per cent of private school teachers and 21 per cent of faith based school educators.
Thirty eight per cent of all teachers believe they are paid poorly or very poorly and this increases to 40 per cent for classroom teachers. Only 25 per cent of principals, deputy principals and heads of department felt they were paid poorly.
ASG CEO John Velegrinis says the report is an insightful snapshot of teachers' beliefs regarding support, development opportunities, stress and wellbeing at their school.
"Teachers, irrespective of the school type or the subjects they teach play a valuable and inspirational role in the development of our young people.
"We need to build and support the profession, because teachers do love their jobs and with greater reward and recognition this could potentially deter teachers from wanting to leave the profession so early on in their careers," said Velegrinis.