School uniform codes that force female students to wear dresses and skirts are discriminatory and are affecting girls' health and wellbeing according to Girls' Uniform Agenda, an organisation launched in March to drive equality in school uniform dress codes.

The group is campaigning for legislative and policy change on girls' uniforms to support those seeking uniform policy changes, and to encourage schools to recognise that girls should be offered a range of suitable formal and informal uniform options, including shorts and long pants.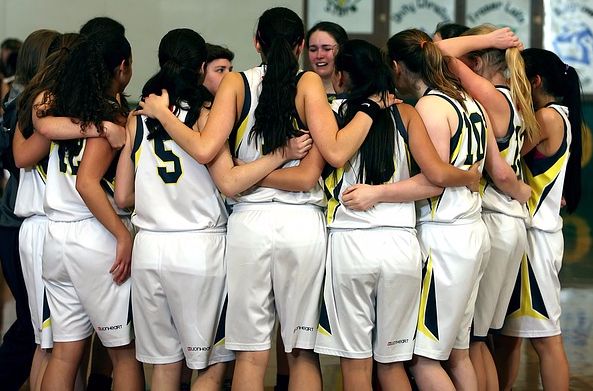 Group co-founder, Dr Amanda Mergler, said there were no rational arguments to preclude girls from wearing shorts and long pants as part of a school uniform.

"Uniform policies based on a stereotyped view of what girls should wear to school have little place in a modern society that espouses equality of opportunity for all," Mergler said.

Mergler said a growing body of research was showing there were many health, educational and social reasons why dresses and skirts could hamper a girl's success at school.

"With 25 per cent of Australian children overweight or obese, we should be very concerned about barriers to physical activity for our children – and research is showing that girls are much less physically active than boys," she said.

"Making girls wear skirts and dresses is an obvious factor that plays into the lack of physical activity we see in girls and changing into a sports uniform 1-2 times per week does not adequately cater for an active lifestyle."

Group co-founder, Simone Cariss, made headlines last year when she created a change.org petition after her daughter was refused the right to wear pants to school. The petition now boasts more than 19,500 signatures and Cariss said it was testament to the need for schools to respond to community attitudes around girls' attire.

"From nurses to teachers, through to police officers – women in these professions were once expected to wear dresses, but now have the right to wear pants or shorts if they choose," Cariss said.
"Women in society have had this choice for some time, but schoolgirls have been left behind while schools continue to enforce outdated uniform policies that put girls at a disadvantage."

Cariss said she and other members of Girls' Uniform Agenda had heard from parents across the country who had attempted to change the policy around school uniforms for girls.

Girls' Uniform Agenda is an Australia wide group, advocating for choice of shorts and pants for all girls at all schools.