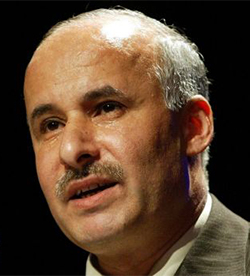 Rissalah College, a 529-student K-6 school in Lakemba, Sydney, has agreed to replay $4.3m and will lose all funding if it employs, contracts with or pays long-time former principal Ali Roude or members of his family at any future time.
The exclusion covers Mr Roude, His wife Susan and sister Nada. The three were sued by the school for allegedly benefitting from unauthorised transactions and agreed to pay the school $300,000 without admitting fault as part of a separate 2015 settlement.
The NSW Civil and Administrative Tribunal declared in July that the school's future funding would be conditional on improved governance and paid on a month-to-month basis. Mr Roude was principal between 2007 and 2013 when the school was found to be in breach of the Education Act.
The July agreement states that $567,000 will be withheld each year until the $4.3m is recovered. Its annual state and federal funding is $6m and charges $2600 in tuition fees.
The school's ICSEA value at 1034 is slightly above the 1000 mid point and 98% of children are from language background other than English families.