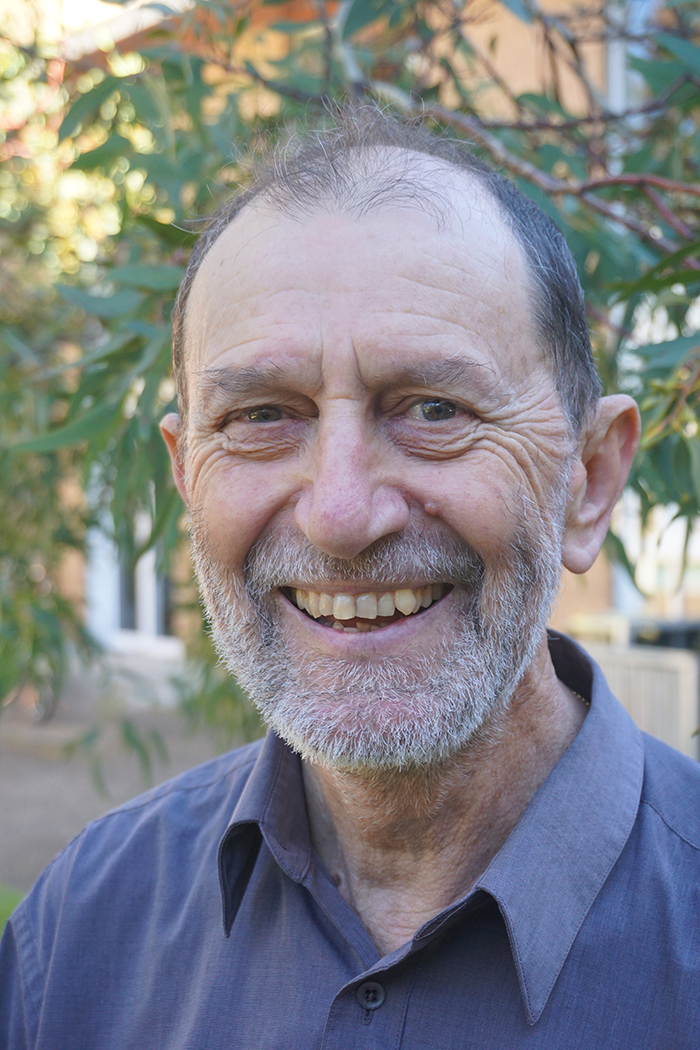 Academic and lecturer Dr John Giacon has won the Patji-Dawes award, Australia's premier award for language teaching.

Giacon researches and teaches Gamilaraay at the Australian National University (ANU) and also teaches the language at the University of Sydney. Gamilaraay is an Indigenous Australian language being revitalised. It is the traditional language over a large area of north central NSW and Queensland.

The Patji-Dawes award recognises outstanding achievements in language teaching by an accomplished practitioner in Australia, whether teaching in primary or secondary school, university, language schools or language centres.

Nominations for this year's award came from students inspired by many language teachers including those teaching French, German, Mandarin, Italian and Indonesian. However, it was the case set out for Giacon by ANU student Bonnie McLean that captured the attention of the jury.

An extract from her nomination included the following background about her language journey: "Most of what John teaches today and what he taught me is based on archival material, primarily 50 hours of tapes recorded in the 1970s..." She went on to explain that in the last two courses on Gamilaraay, she worked with him on the tapes trying to uncover particular aspects of the language, "I spend as much time as I can with the archival material because the more time I spend with it the more things I begin to uncover about the language."

Giacon began working on Gamilaraay, and the closely related Yuwaalaraay, when he moved to Walgett in 1994. He has often taught these languages. He has been untiring in his efforts to promote the teaching of Indigenous languages at universities, and to involve the traditional owners of Gamilaraay in the revitalisation and teaching of Gamilaraay. A number of Gamilaraay have completed his courses and gone on to teach.

Director of the ARC Centre of Excellence for the Dynamics of Language at ANU Prof Nick Evans, said Giacon's ability to teach Gamilaraay was an outstanding achievement given that when Giacon first began working with Gamilaraay people, even the oldest speaker had found it difficult to recall lengthy sentence structures and much of what had been recorded was single words and shorter sentences.

"John's work has led to a Gamilaraay grammar, a learner's guide, dictionary, picture dictionary, teachers' resource books, and song books. He continues to inspire other teachers of Gamilaraay who pass the language on to the next generation. It really is an outstanding achievement - Gamilaraay's revitalisation has been a significant part of his life's work."

The Patji-Dawes award is named after Aboriginal woman Patyegarang and her Eora language student, First Fleet Lieutenant William Dawes. They shared a student-teacher relationship that saw Lt Dawes master the Sydney-region language in the earliest documented instance of a settler learning an Indigenous language.