NSW Premier Gladys Berejiklian and Education Minister Rob Stokes have announced an extra $60 million addition to the amount being spent to reduce the school maintenance backlog, bringing the total to $390 million.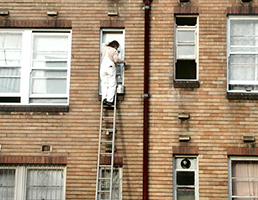 The Government intends for the funding to reach over 2100 schools, with roofing, floor coverings and painting, and other items to be fixed by December 2018.
The additional funds were allocated to ensure that schools with the biggest job lists, such as Great Lakes College Forster, Colo High School and Tuggerah Lakes Secondary College The Entrance, will get priority.
"Education Infrastructure NSW, a specialist assets unit announced last week, will take over responsibility for the schools maintenance program," Stokes said.
"With a $25 billion property portfolio of 2,200 schools there will always be maintenance, but good management will keep the list as short as possible. The estimated cost of the present backlog maintenance list is now $775 million, down from more than $1 billion under Labor."

A statement from the opposition, NSW Labor party, claims the Berejiklian Government is only acting on this issue because of pressure from Labor and the community.

"I'm angry that under this Government the cost of a single road project, WestConnex, has blown out by nearly $7 billion and today we get less than one per cent of that figure allocated to school maintenance," said NSW Opposition Leader Luke Foley.

The Opposition's statement claims that in one financial year alone (2014-2015) the bill grew by $195 million because of the Government's inaction on the issue.