2015 ASG National Excellence in Teaching Awards (NEiTA) recipient Casey Hawkins is the author and illustrator of picture story book, Noonie and the Missing Bone.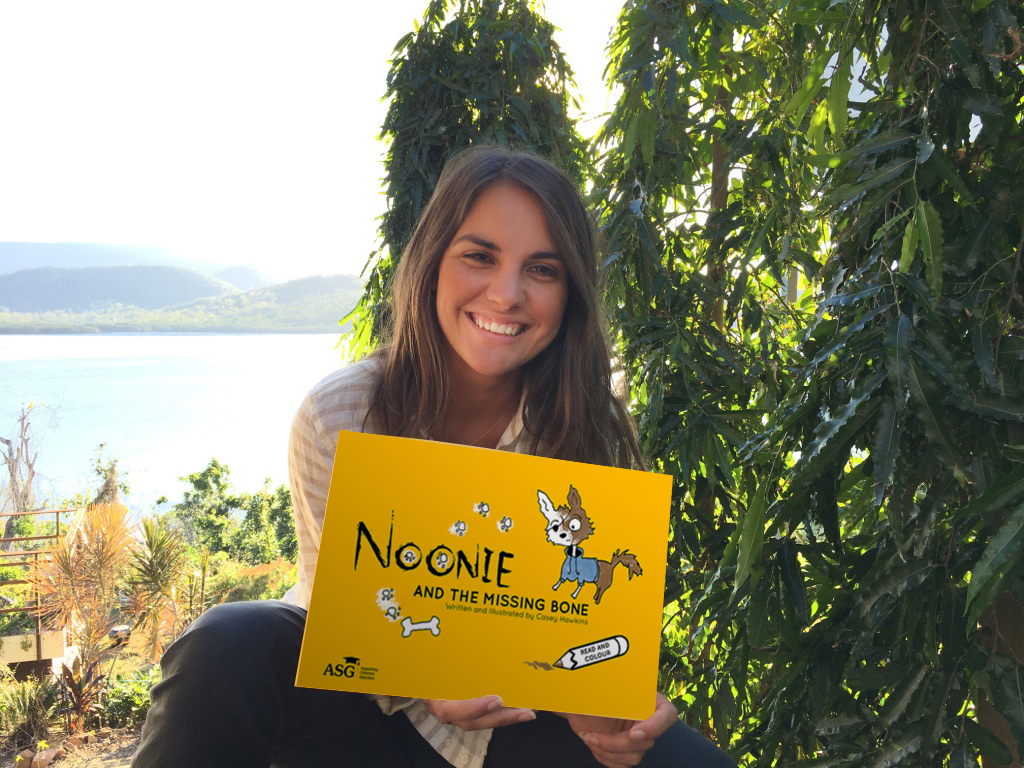 Aimed at primary school children, it has been created as a resource for teachers and parents to inspire students to write and illustrate their own short stories. The book includes story writing instructions and planning pages to assist students develop unique stories, based on their experiences and adapting the basic writing techniques and simple illustrations used in 'Noonie'.

To complement the picture book, Hawkins has developed a series of writing workshops which are linked to the Australian curriculum (Years 1 to 4) and hopes to visit 60 Australian schools.

"Finding suitable resources to teach lessons can feel like panning for gold. I had past students and colleagues in mind while producing the book and workshop content. During the workshop, I introduce students and teachers to a visualisation strategy to assist in writing detailed character descriptions. Many of my students complained they had nothing to write about because they hadn't learned to express their everyday experiences in a creative way; that's why I decided to offer the writing workshops," said Hawkins.

Noonie and the Missing Bone is available for purchase online through ASG and the first 60 school resource packs or whole school licences purchased will receive a complimentary creative writing workshop.