Many employers in the education industry are unaware of the importance of knowing faculty, staff and, student whereabouts when they're travelling for school purposes. Educational institutions have a duty of care, which is a moral and legal responsibility to support the wellbeing of all travellers.

"Educational institutions can have many travellers on the road at once, from school excursions and staff attending conferences. This education-related travel sees students and staff visiting destinations locally, in Australia, and overseas," said Matt Goss, managing director of Concur Travel.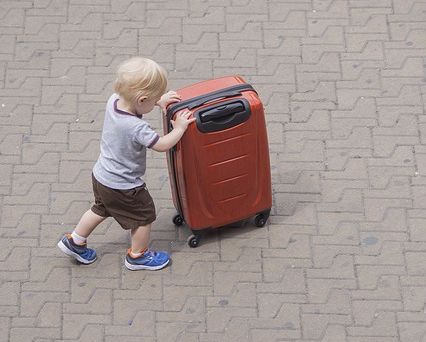 "It's essential for these institutions to know where people are and to be able to contact them in case of an incident as extreme as a terrorist attack or as mundane as a delayed flight. Consequently, many education providers are turning to technology to help track travellers' whereabouts in real-time."

Goss recommends nine tips to better support faculty, staff, and students when they're travelling:

1. Establish a crisis management team. Management should work with their security team to agree on the proper protocol for the key departments involved in the event of a disaster/emergency impacting the institution.

2. Align with the organisation's chosen travel management company (TMC) regarding their emergency programs and alerts as the first line of defence and communication. Establish 24/7/365 support services for global travellers, including faculty, staff and students, ensuring someone is available to assist or, at a minimum, provide reporting and information about travellers.

3. Create an emergency contacts/communications list. This should include a succession of responsibilities of all members and backup contact details for the team and TMC. Travellers need to know whom to contact and how, in case of a disaster or incident. This should include mobile numbers and a traveller wallet card with information on whom to call and when, including a 'one call does all' number.

4. Provide a clear emergency contact policy. This will provide guidance to faculty and staff around safety and security, and should note that they have a responsibility to themselves to be aware at all times, no matter where they are.

5. Know global travel destinations and establish a country risk rating. Organisations should implement a collaborative approach internally to impose travel restrictions, country or region-specific. Management should consider allowing travel to high-risk countries only when deemed critical.

6. Implement a tracking application/system in partnership with the TMC and or a third-party duty of care service provider. An effective employee or traveller tracking system should include an integrated communication solution to enhance communications in the event of a disaster. This would include two-way communications and location triangulation.

7. Investigate if aligning with a global medical support service provider is necessary, especially if the travel program is multinational. This service typically provides medical support for travellers when travelling outside their host country as well as evacuations services, risk ratings etc.

8. Educate travellers about their safety and security. Share expectations, and helpful tips and tricks about safe travel. Use apps that provide up to date information on country customs and proper protocol.

9. Develop clear, concise messaging for employees during a disaster/emergency. Managers need to tailor messaging to inform but not to alarm or cause panic to those travelling.