Historically, schools formulated fixed lines based on the resources of the school, causing students to choose from the available options rather than guide the subjects that run. Resource limitations can easily drive the school's timetabling planning process and determine what students (and staff) are able to do, however, with automation and clever algorithms now available to help schools, students can be at the centre of the timetable – where they should be.
According to Edval, Hunter Sport High School in Gateshead NSW is an example of how smarter technology improves student opportunity and staff experience. Previously, the school had offered the same fixed lines to their students and had all their classes filled, but when the school moved to collecting preferences, two subjects were discovered that usually had several classes and now did not have enough primary preferences to run any classes … both subjects were simply popular reserves.
By utilising student preferences and building elective lines around them, the school satisfied more students and better utilised resources. Plus, staff had a better experience because the majority of students specifically chose their class.
Ringwood Secondary College in Ringwood, Melbourne, where Graham Harris is timetabler, found the same after switching to Edval.
"The College's long-term timetabler wasn't available to manage the changeover and I stepped in with limited time left to construct the 2019 timetable and very little knowledge of the process, my previous experience was a stint 30 years back when the timetable was constructed on a board with magnets and bits of paper," Harris said.
"I started in late October with much of the preparatory work yet to be done. Edval sent in two support staff who rolled up their sleeves and guided me through."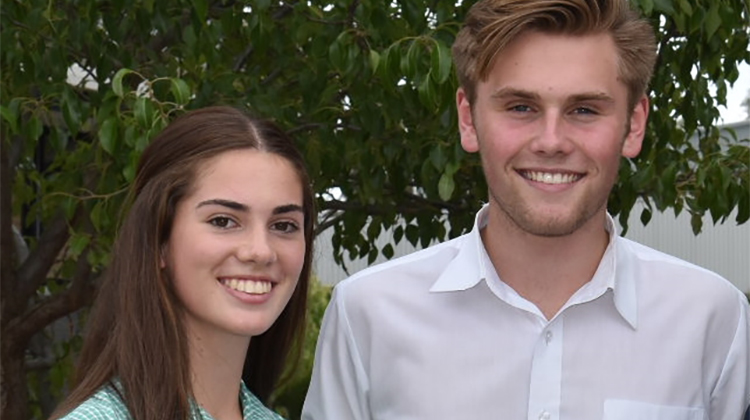 With the experience gained from two year's timetables, Harris said that he's on track for 2021 and expects to complete the timetable in early December. Subject selection has been finished and he's ready to send invitations to Year 8 students to do their course selections online. Years 10 and 11 coordinators will do their year's data entry, having collected the students' course selections to make sure they have picked the subjects they actually want.
"All of that data goes into the file that I will use to construct next year's timetable," Harris said. "There is no double handling and no data entry errors. Edval's Subject Selection module has taken a lot of grief out of what we are doing.
"If the parameters have been set up correctly it is quite straightforward with good optimisation that gives you the best outcome and room for manual adjustments where a square peg doesn't fit into a round hole."
Crystal Hede also became an Edval timetabler with little advance notice. She is Head of Operations at the Glennie School in Toowoomba, a K-12 girls school with 140 boarders in Years 6-12, adding timetabling to her responsibilities when an unexpected resignation left a gap that needed to be filled quickly.
"I'm still very much a rookie and learning the processes as I go along," Hede says. "Edval's support has been the backing for my success.
"Timetabling has been an art and over time people without any particular plan have found their own ways and methods. That can be great, but maybe timetablers can be a bit blinkered by their own ways and miss opportunities.
"I think of Edval as the Ferrari of timetabling. It's an incredibly intelligent program that takes the data and produces multiple options while allowing the human element to be included. Timetabling is a very layered process, there's a lot of back and forth but the starting point is always the students and the staff and their needs."
When COVID-19 forced the school to go to remote delivery, Hede and her Senior Leadership colleagues were faced with organising classes for students suddenly scattered around Towoomba and rural properties across NSW and QLD.
"It dawned on me that I could use the power of Edval to find out if there was a better way. I duplicated the timetable and took it apart, changing lesson times and the entire structure of the day. I found that by scheduling the synchronous subjects – like languages that needed to be real time two-way feed – to run in the morning when the rest of the school had independent time to complete set work we could reduce network pressures."
"Then I linked it to our LMS so we could mark rolls and input assessment data and students didn't need to go looking for a band aid pdf timetable. In a time of immense change, it was nice to know that students could go to the same location as usual to access their timetable."
To understand how Edval can help your school to deliver superior outcomes for your students, improve staff morale and reduce pressure on your budget download Better Elective Lines with Smarter Timetabling.