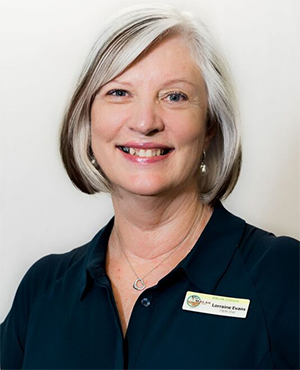 Teachers, principals and support staff have been honoured for the outstanding work they do at the annual Teaching in the Territory Excellence Awards, held at Parliament House on 26 October. The gala was also streamed live to functions in Alice Springs, Nhulunbuy, Katherine and Tennant Creek.
The Teaching in the Territory Excellence Awards recognise and celebrate the contribution of NT Government school teachers, principals, leaders and support staff to quality education.
Principal of the Year – Lorraine Evans

Lorraine Evans is Principal of Malak Primary where the Preschool's Exceeding NQS rating under her leadership is a treasured career highlight.
Her long career includes leadership of five NT primary and middle schools. Opening a new middle school was another highlight - but not for the faint hearted!
Previously, she acted as General Manager Student Services; was General Manager Business Planning & Information Division and represented the NT on national MCEETYA Taskforces.
Prior to coming to the NT in 1992, Evans worked in the private education sector in Queensland as Leading Teacher and Curriculum Advisory Teacher providing training in literacy teaching strategies.
She has hosted two specialised programs for students with an Autism Spectrum Diagnosis. Making a difference for students who struggle in mainstream delights Lorraine and her deep understanding of inclusive education has enriched these highly impactful programmes.
The winners
Principal of the Year– Lorraine Evans, Malak Primary School, Darwin region
School Leader of the Year– Emma Pedersen, Ramingining School, Arnhem region
Primary Teacher of the Year– Mollie Teale, Yuendumu School, Alice Springs region
Secondary Teacher of the Year– Hayley Walker, Jilkminggan School, Katherine region
Aboriginal Educator of the Year– Jamahl Hayes, Centralian Middle School, Alice Springs region
Special Educator of the Year– Raylee Parker, Henbury School, Darwin region
Vocational Education Trainer of the Year– Peter Williams, Jabiru Area School, Palmerston and Rural region
Education Support Person of the Year– Jaylene McArthur, Tennant Creek Primary School, Barkly region