The KYUP! Project is offering 10 fully funded half-day violence education workshops valued at $30,000 to NSW State Secondary Schools in Term 4. More than 10,000 students and young women have participated in the program since 2013.

The '10 schools in 10 weeks' initiative is designed to create a movement of awareness, life protection skills and "strong-hearted action" ahead of summer holidays when many teenagers feel especially exposed in unsafe home and social situations.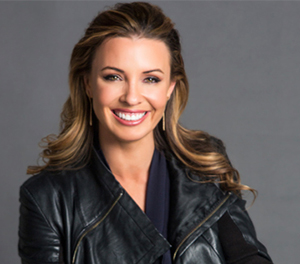 The workshops will be hosted by KYUP! Project founder and 2017 Australian of the Year Nominee, Mel Thomas. She is a black-belt martial artist and an advocate for breaking the cycle of violence against women and children across Australia. She facilitates a 2.5-hour interactive-style workshop for groups of 50 students. Workshops target all-girls or all-boys and are best suited to Years 8, 9 and 10.

"How hard a girl fights for her own safety is often in direct measure to how much she believes she's worth fighting for – so I'm all about them owning how amazing and special they are first and foremost, before helping them find their voice, trust their instincts, and fight their way out of difficult situations if needed," Thomas said.

"My workshops encourage independent thinking in a fun positive environment that fosters learning. Students come away with increased feelings of self-esteem and the knowledge of what to do when a situation doesn't feel right."

Tracey Walsh, Year 10 Advisor, Cronulla High School said: "I booked KYUP! workshops for our Year 9 and 10 girls. It was one of the most positive experiences I could hope to share as a Year Adviser. The girls were captivated by the anecdotal teachings of Mel Thomas. Seeing our girls chanting positive affirmations as the top of their lungs was an uplifting experience."

To enter, schools must submit a single A4 page or maximum three-minute video entry at http://kyupproject.com.au/tenschools/ and tell KYUP! why the school will benefit the most from empowering teen girls with self-worth and self-protection skills. Entries close 18 September. Winners must agree to delivery of the workshop in term 4, 2017.