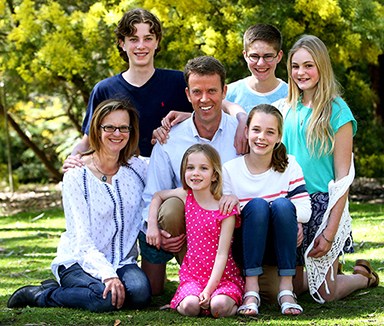 The Federal Member for Wannon Dan Tehan has been appointed Minister for Education and Training as part of a Cabinet reshuffle announced on Sunday by new Prime Minister Scott Morrison. Tehan was previously Minister for Social Services.
Earlier on Sunday ACSSO President Phillip Spratt had released a statement in support of Simon Birmingham retaining the Education portfolio. He said: "The new Prime Minister appears to be getting ready to compromise the integrity of Fair, Simple and Transparent, and truly needs-based funding agreements with no special deals, with growing speculation around a new special deal for Catholic schools – we urge him to be resolute and resist the temptation to give in to such powerful vested interests."
The proposed changes to school funding was a source of much hand wringing among the independent schools community and that had been laid to rest somewhat with Birmingham's assertion at the recent National Education Forum – held jointly by AHISA and the Independent Schools Council of Australia – that independent schools would be closely consulted as the new funding methodology is developed.
"Tribalism in education has got to stop. The cooperation we see 'on the ground' between schools and teachers from government, Catholic and independent schools ought to be mirrored by those seeking to shape educational policy," said AHISA's National Chair, Dr Mark Merry.
"Some in our media patronise and denigrate parents and their educational choices, imputing to them every motive under the sun for choosing an independent school except the right one – what's best for their children,"
Speaking at the Forum, Birmingham said the [then] Turnbull Government had heard and understood the concerns of independent schools in relation to use of a direct measure of parental income to determine schools' funding eligibility.
At a meeting with the Minister prior to the Forum, Merry had presented a range of issues raised by Heads of independent schools, including:
Privacy issues in relation to use of parents' taxation data
The use of gross rather than net or disposable income
Possible adverse effects on schools serving families in cities where the cost of housing is high and on boarding schools serving rural populations
Concern that families who choose to educate their children in non-government schools will be subject to a financial audit which will not apply to the general population
Disruption to schools if a short time frame for introducing a new methodology is adhered to, especially for independent schools already transitioning to new funding levels.
"The Minister assured the Forum that SES scores for 2019 will still be calculated on Census data and that reasonable transition periods will be factored in to any changes to funding arrangements," said Merry. "These assurances are welcome. Schools must have operational stability if they are to have consistency in their educational provision. Families also need certainty in budgeting for any fee increases."
He said the independent sector also welcomed the Minister's assurance that there would be 'no side deals' in funding arrangements and that the Government was committed to introducing funding arrangements for non-government schools that were equitable, transparent and fairly applied.
The question is now – Will Dan Tehan follow Simon Birmingham's strategy, or look for ways to satisfy Catholic Education's expectations while keeping the Independents and ACSSO on side?