The first HSC performance exams in NSW have started with Stage 6 subject – Dance.

Around 1000 Dance students will perform over the coming weeks, along with almost 5000 Drama students and nearly 6000 Music students.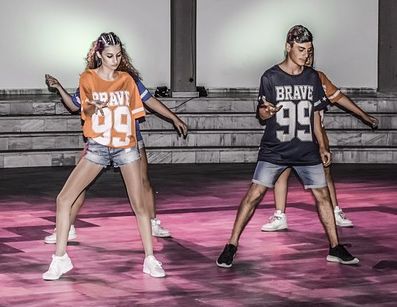 More than one-third of this year's 77,000 students are taking one of nine HSC subjects with a practical or performance component.

NSW Education Standards Authority CEO David de Carvalho said HSC courses that include a practical or performance element allow students to gain skills that are useful in life beyond school.

"HSC practical components or major projects include written research reports for Society and Culture, compositions for English Extension 2, and development of prototypes and products for Design and Technology and Industrial Technology," de Carvalho said.

HSC written exams start on Monday 16 October with English. View HSC syllabuses and HSC key dates and exam timetable.

2017 HSC Major Projects and performance exams

38% of students (more than 30,000) are studying at least one HSC course with a major project or performance component. HSC subjects involving the submission of a major project or a performance exam include:
Dance
Design and Technology
Drama
English Extension 2
Industrial Technology
Music
Society and Culture
Textiles and Design
Visual Arts.
NESA procedures for ensuring HSC major projects are students' own work include:
schools certify that each HSC project submitted has been completed by the student, or properly attributed. Zero marks may be awarded where it cannot be established that the project is a student's own work
students receive a copy of the HSC Rules and Procedures and must agree to abide by these when they sign their Confirmation of Entry form
students must complete the All My Own Work program about the principles and practices of good scholarship and penalties for cheating.