A report released today by the Australian Council for Educational Research (ACER) on the latest international study of mathematics and science achievement reveals no improvement in the performance of Australian students.

The report, TIMSS 2015: A first look at Australia's results, shows that between one-quarter and one-third did not achieve the TIMSS Intermediate international benchmark – the equivalent of the Australian proficient standard – to apply basic mathematical and scientific knowledge in simple situations in Year 4 or to apply basic mathematical and scientific knowledge in a variety of situations in Year 8.

Compared to the rest of the world, Australia has slipped 10 places for Year 4 mathematics since 2011 (18th to 28th), five places for Year 8 mathematics (12th to 17th), five places for Year 8 science (12th to 17th) and there's been no movement in Year 4 science (steady at 25th).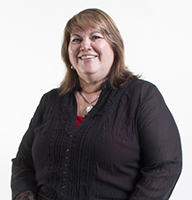 TIMSS 2015 assessed approximately 630 000 students in Years 4 and 8 across the participating countries.

"Australia's performance in TIMSS 2015 is a wake-up call. ACER's report reveals that, relative to other countries, we are actually slipping backwards," said Dr Sue Thomson, ACER Director of Educational Monitoring and Research (pictured left).

During this same period, high-performing countries Singapore, Korea, Hong Kong, Chinese Taipei and Japan made steady improvements, while countries including Canada, England, Ireland, Northern Ireland and the United States have improved and now outperform Australia.

Minister for Education and Training, Simon Birmingham has said these mathematics and science results would be a key part of his discussions with states and territories in December about the Turnbull Government's school quality reforms that focus on how best to target Australia's investment in schools and improve student outcomes.

"These new statistics, our NAPLAN results and other international rankings all show that, despite significant funding growth in Australia, we are not getting sufficient improvements in student outcomes," Birmingham said.

TIMSS 2015: A first look at Australia's results will be followed next week by the release of results from the 2015 Programme for International Student Assessment (PISA). For further information on both tests, visit the PISA and TIMSS – What's the Story factsheet.

"Results from PISA will provide further information about the current state of Australian education," said Thomson.

To be released in 2017, the full Australian National Report on TIMSS will examine achievement more fully and incorporate descriptive and analytical findings using the background and demographic data.