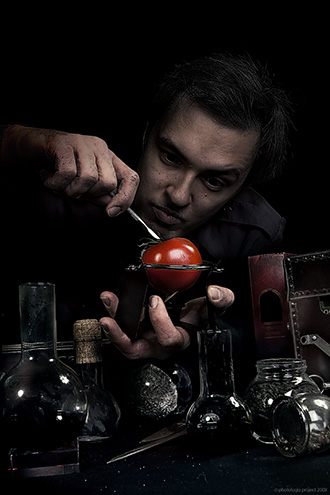 Get out of your helicopter. Learn to say no. Be consistent. Be on the lookout for boredom.
Australian Psychologist Michael Carr-Gregg is an eminent resource for teenagers and their parents, and has fascinating insights on the lives and workings of adolescent minds that comes from decades of research and practice.
Being a teenager in this world is fraught with challenges that previous generations just haven't had to deal with. Teenagers are negotiating terrain that has been previously uncharted – social media, technology, the pace and availability of information, and pressures from school, family and society. It can feel like families are running to catch up, with adolescents' needs and behaviours sometimes indecipherable to parents and teachers. In Western societies we are seeing some of the most vulnerable youth populations we have seen to date, based on statistics of the prevalence of depression, anxiety, self-harm, suicidal ideation and completed suicide. In Australia, some important data has shown that close to 1 in 4 adolescents are experiencing real challenges with their mental health. Dr Carr-Gregg notes that there are more risk factors than ever before, as well as fewer protective factors.
When we think about bolstering the protective factors around our kids, it's important to remember that these factors exist on the individual level, but also are inclusive of family, school, and social elements. Recognising, too, that certain risk factors have reached "saturation point," like exposure to pornography, can help those who support young people. Adolescents can be feeling the pressures of life and be really struggling with their mental health, but can wear a "mask" and pretend they are coping. Carr-Gregg says it's important for parents and schools to know what important signs to look for, because early intervention leads to better outcomes.
On an individual level, we can see some really problematic behaviours arising en masse in teenagers, leading Dr Carr Gregg to coin the terms "Princess Bitchface" and "Prince Boofhead" syndromes —the titles of two of his most recent books— to refer to disrespectful, contemptuous teenagers whose behaviour is incredibly difficult to live with. Dr Carr-Gregg says the key thing to remember is that they are behaving this way because they are being allowed to – and in the case of some parents, it is necessary to offer the skills and tools to be able to stand firm, set boundaries, and get acquainted with bigger doses of "vitamin N;" or the ability to say no.
Carr-Gregg is prolific in the field of adolescent psychology, and has written books, writes articles and speaks around the world on topics of parenting, technology and mental health, adolescent development and adolescent suicide. He offers some useful tips for parents, based on the recognition of the additional challenges that come with parenting in this fast-paced technological era. He says that he sees parents carrying a lot of guilt – they work hard, are often time poor and divorced and/or repartnered, and so feel that they need to 'make it up' in some way to their kids. This leads to parents sometimes wanting to "be [their] childs' best friend," which is problematic because it denies the necessary developmental dynamic between a parent and child where the parent is mentor, rule-setter, and enforcer of boundaries.
Contrary to some in the field, Dr Carr-Gregg is optimistic about the space technology occupies in the lives of young people. If it is used in a positive, productive way, he says, there can be real benefits seen by engaging with programs and smartphone apps that have been designed to support mental health in a wide variety of ways. He uses it in his own practice: "I can't be with my clients when they are having a panic attack, but you can bet your bottom dollar they've got their phone. So, if I can train them to use their phone in my clinic, they've got it with them for the rest of their lives."
Carr-Gregg was recently the keynote speaker at an ESF education development conference in Hong Kong, and discussed in more detail the risk and protective factors, key parenting skills and resources, as well as specific ways to deal with the princes and princesses boofhead and bitchface in our lives, in the podcast "Hong Kong Confidential" with Jules Hannaford. Find the podcast, Episode 20: "Teens: A Right Royal Conundrum", from January 13th, 2018 on Apple Podcasts and Auscast Network to hear Dr Carr-Gregg's thoughts on today's youth and the ways they can be recognised for their challenges and supported to grow with a sense of well-being and confidence.
https://www.auscastnetwork.com/home/hong-kong-confidential