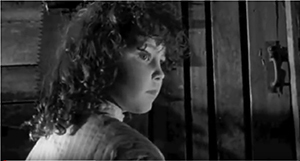 Something Nasty in the Woodshed – the Movie.
Phillip Sprat, ACSSO President has described the taxpayer funding of private schools as "an absolute misappropriation of limited national resources away from true need to those of entitled want."
Writing in the latest issue of ACSSO's newsletter he quoted Aunt Ada Doom in Stella Gibbon's Cold Comfort Farm as she recalls her experience of seeing ' ... something nasty in the woodshed'.
"The initial funding of non-government schools was only ever designed to allow a failing Catholic school to bring its total overall resourcing up to the same level as an equivalent local public school.
"As a point of reflection, you have to wonder at the potential level of mismanagement whereby the wealthy Catholic Church ever allowed its schools to fall into this state, and whether have we seen things improve since then where levels of taxpayer funding are now in excess of local public schools, and yet we still see shrill demands for more, that have been met with a sympathetic ear by both sides of politics.
"However, once tasted, government funding for privately owned and operated schools became the new normal for the owners of non-government schools and systems. As a truly rapacious sector it united under an expensive 10-year campaign to insist on taxpayer funding for all non-government schools. This was on the basis that it would save the government money and at the same time drive up educational outcomes for all.
"The fruition of the campaign didn't happen overnight, but when it did it paid off handsomely for non-government schools under the Howard Government; a move backed by both major parties ever since.
"Where's the evidence?
"We're still waiting on evidence of these two points that were used to rationalise this furphy that can be said to be an absolute abuse of the Constitution; an abuse that has now been buried under the banner of parent 'choice'. This is a term that is an obvious misnomer as it's the schools and their owners that actually do the choosing on which students they will enrol.
"These schools could once use the term 'independent' with confidence and pride, and yet all now rely absolutely on taxpayer subsidies to maintain their expanding and over-capitalised campuses replete with facilities that public schools can only ever dream of. And yet we are seeing exploding enrolments in our fully inclusive public schools as parents look beyond the ivory towers and see no benefit to thousands of dollars of additional expense.
No wonder some of them are dramatically cutting their fees as a loss-leading exercise to recruit new students, but of course, only the children and families they choose as being suitable. In a facilities arms race no private school can be seen to fall behind its competitors – the irony is they are missing the point as public schools are their competition.